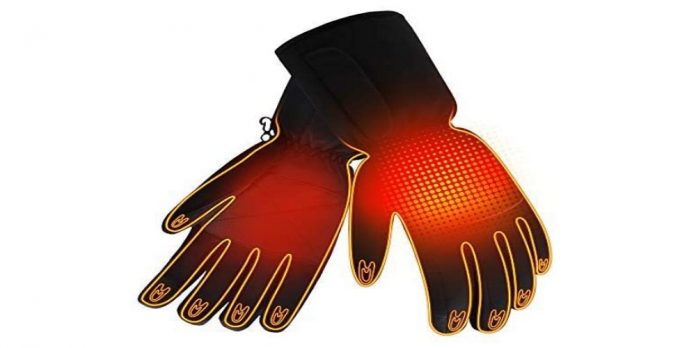 Heated gloves can help you fight cold weather during winter. Although winter is one of the harshest seasons, it is also the epitome of various activities, such as ice fishing, skiing, and snowboarding. If you want to enjoy these activities, you need to get the best electrical heated gloves. However, they are not all made equal. It is now possible to keep my hand warm in winter. Before you buy a pair to keep your hands warm, you need to gather a lot of information about them.
Types of Heated Gloves
The following are the common types of heated gloves for winter.
1. Battery-Powered Heated Gloves
These gloves come with a rechargeable battery. They are ideal if you want to enjoy short rides outdoors. Since the battery is inbuilt, your mobility is not hindered. The problem with these gloves is that their batteries can be a bit heavy. You might also need to purchase the battery separately.
2. Chemically Heated Gloves
The chemically heated gloves have a pocket for placing an air-activated heating element. Usually, the heat will last for up to 10 hours before replacing it. This also means you can put on your heated gloves without the heating element.
3. Motorcycle Gloves
Make sure you only use heated gloves designed for riding a motorcycle. Although you might come across gloves meant for skiing, hiking, and driving, they do not have the required protection you need if you fall.
Features of Heated Gloves
1. Material
It is advisable to choose gloves that are weather-proofed and wind-proof. This will ensure you are comfortable when you wear them. Consider the outer shells that are made with polyester or nylon. Waterproof protection helps keep the hands protected. However, they feel less breathable and can make your hands clammy. Leather is wind-proof and waterproof. Also, you can be assured of a solid grip that prevents entry of moisture and allows for breathability. This also means leather can protect the hands from excessive sweating.
2. Fit
You need to ensure you get heated gloves that fit properly. It is advisable to measure your hand and confirm with the size chart if you decide to buy online.
3. Battery Life
Heated gloves feature rechargeable batteries, which can offer up to 12 hours of heat. If you want long-lasting times, you should consider getting an additional pair of replacement batteries.
Reasons to Get Heated Gloves
1. Adequate Protection
Frostbite is a common problem you will experience if you are exposed to extreme cold for an extended period. Unfortunately, frostbite can result in damage to your hands. Thus, it is advisable to get heated gloves to protect you from this health risk.
2. Comfort
Icy conditions can result in pain, particularly when working. When you wear heated gloves, it is advisable to keep the joints comfortable.
3. Waterproof Abilities
Heated gloves are designed to repel water. Thus, you do not have to be concerned about the dampness of the skin. The heated gloves retain heat, and you can continue with your outdoor activities normally. Since these gloves keep cold away, you do not lose much of the body heat. This means you can enjoy your outdoor time.
The modern heated gloves come with other features such as smart touch. This means you can use your touchscreen devices, such as smartphones and smartwatches, without taking your hands off.