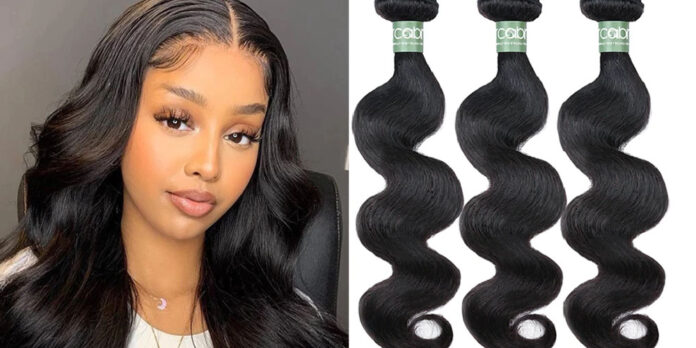 Body wave bundles are the least curly type of hair on the market. However, they are also not entirely straight. The curls in body wave hair are usually slightly straight and large. The size and shape of the curls cause the hair to look larger. This post gives you a deeper insight into body wave hair by discussing everything you should know about body wave hair.
Features of body wave hair bundles
Most of the benefits of body wave hair are linked to the features of the hair. Below are the primary features of body wave hair;
1. Curls
One of the primary characteristics of body wave hair is that it features loose curls. The loose curls give the hair a more prominent appearance. This hair also features a wavy "S" aspect, giving it a wild and sensual appeal and appearance. This is a characteristic that most types of hair can boast of.
2. Natural appearance
The large wave shapes that body wave hair features give it a natural appearance. Some people also suggest that this element makes the hair look mature. For this reason, body wave hair is mainly worn by adult women instead of teens and young women. However, this does not mean that the hair is designed exclusively for adults. Body wave hair can be worn by anyone at any time and to any place or event.
What are the benefits of body wave hair?
The following are some of the primary benefits of body wave hair;
Body wave bundles or wigs make the wearer look younger because of the soft and natural curving appearance
Body wave hair features less processing. This means that you can style it however you want. You can even straighten it.
With body wave hair, you can experiment with different looks without damaging the wig. For instance, you can quickly straighten the wig and later curl it back into body waves.
Since body wave hair is usually more voluminous, it means that you do not have to worry about it getting several bundles when making a body wave weave. A few bundles will give you the ideal volume you require.
Body wave hair requires the least amount of maintenance compared to other types of hair on the market. Regardless of the little maintenance requirements, body wave hair still looks quite attractive.
Does body wave hair have any disadvantages?
Like any other product or hair, body wave hair does have a few downsides. One of the downsides is that it is prone to frizzing and knotting. However, this does not have to be a problem. You can keep it from happening by practicing proper maintenance, like carefully combing it and storing it properly.
Conclusion
The market features a wide range of hairs categorized by their curl patterns. When choosing the best curls, you may want to consider things like your taste, the ease of maintenance, and the aesthetic appeal of the curls. It is also worth mentioning that the level of maintenance required for curly or wavy hair differs from one type to the next. For instance, hairs with tighter curls typically require more maintenance than loose curls like body wave hairs.